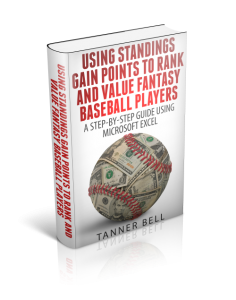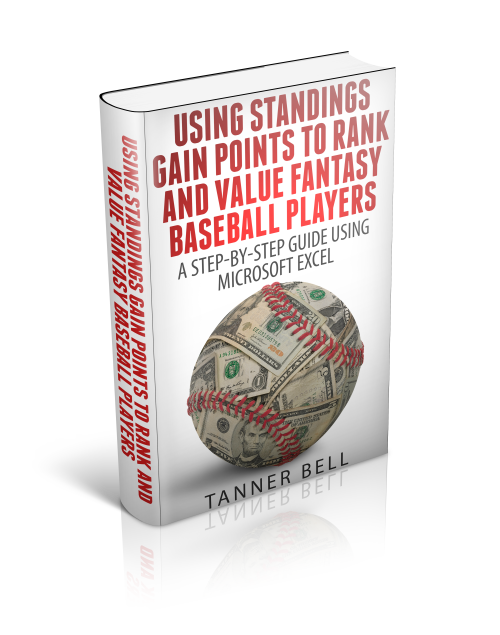 I'm very happy to announce that I've just finished the "missing pieces" to the "Create Your Own Fantasy Baseball Rankings" guide.
Parts 1 – 6, that walk you through the process of developing a league-specific ranking for each hitter and pitcher, will continue to be freely available here.
A fully comprehensive guide that includes calculating dollar values and incorporates calculations for keeper and in-draft inflation is available here.
This guide now goes up to 10 Parts:
Part 1 – Download Free Projection Data
Part 2 – Understanding Player IDs
Part 3 – VLOOKUP, Excel Tables, Named Ranges
Part 4 – Pitcher Rankings
Part 5 – Understanding Standings Gain Points
Part 6 – Accounting for Replacement Level and Position Scarcity
Part 7 – Understanding The Hitter/Pitcher Dollar Allocation
Part 8 – Converting SGPs into Hitter Dollar Values
Part 9 – Converting SGPs into Pitcher Dollar Values
Part 10 – Incorporating In-Draft Price Inflation and Keeper League Inflation
I'm very proud of this guide and believe it to be the best step-by-step guide to ranking players and calculating dollar values available anywhere.
Please click here to read all about the additions to the guide and how to purchase your copy.
Thanks For Reading
Good luck, as we approach draft season!  Stay smart.