Welcome to a step-by-step guide to help you create your own projection-based points league rankings using Microsoft Excel.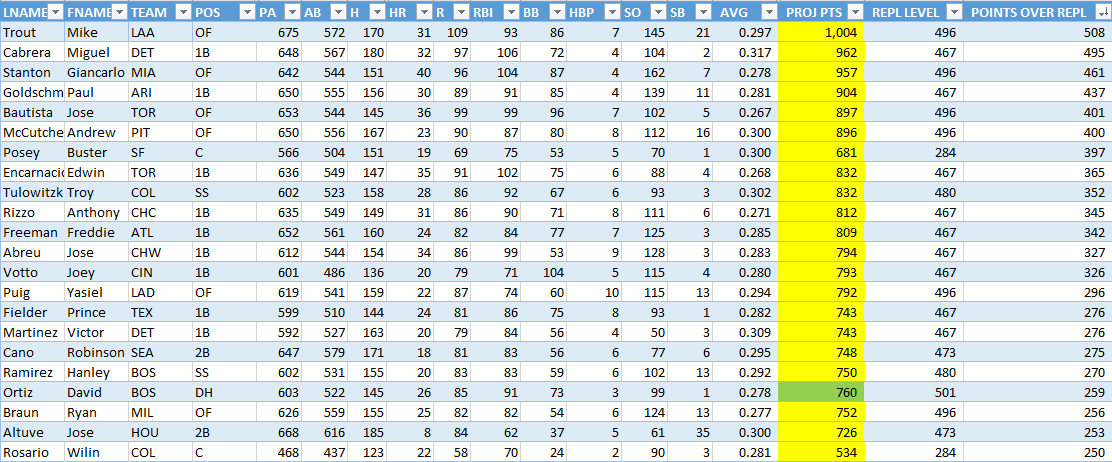 Why I Created This
Twitter is a great medium for getting news and finding interesting reading material. But it sucks as a channel for disseminating fantasy baseball advice. Yet that's exactly what I see.
@FantasyAnalyst: Points league – Chris Davis or Brian McCann?
Are you kidding me!?!?!?! That makes me cringe. What are the league settings? How many points for a strikeout? A Home Run? How many teams are in the league? How many catchers on a team?
There is no way to properly ask that question in 140 characters and there's no responsible way of answering that question either.
This leads me to my point.
The only way to get proper and accurate rankings for your points league is to construct the rankings yourself.
That's why I created this series. It will take you step-by-step through the process of creating rankings customized specifically for your own league.
About This Series
You can find a link to each of the first six parts in the series below. At the end of each part is a sample Excel file you can download and refer to, use to verify your formulas, etc.
Familiarity with Excel is recommended, but you don't need advanced skills to start. I will teach you what you need to know.
Let's Get Started
Important Note For Excel For Mac Users
If you are using a Mac, you will need at least Excel 2011 or greater and some of the screenshots I include will be different than what you will see on the Mac version of the program. If you are using a version from prior to 2011 there is a good chance that some of the formulas used in the series will not work.
I apologize for this, I wish Microsoft could somehow keep the Windows and Mac versions of Excel the same.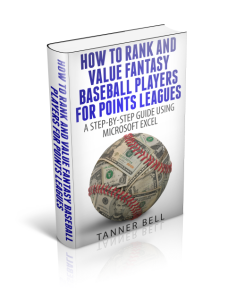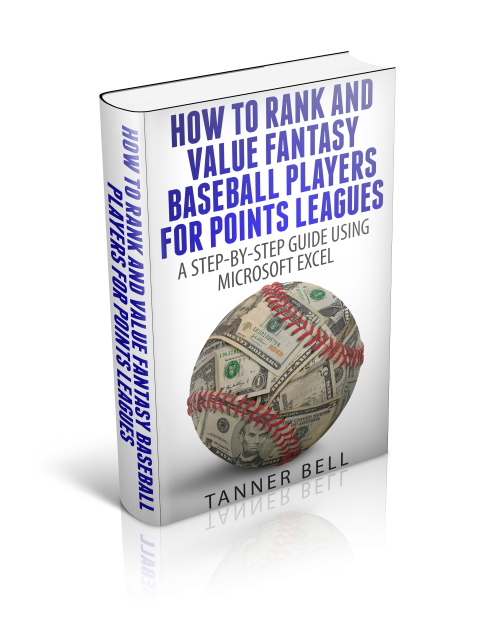 Want to Know How to Convert These Rankings Into Dollar Values?
If you participate in an auction league, especially one with keepers, please click here to read all about how to convert the points above replacement level for each player into a dollar value.
"How to Rank and Value Fantasy Baseball Players for Points Leagues" is a 150+ page guide that I believe is the best step-by-step guide you can find on creating your own custom rankings and dollar values for your points league.