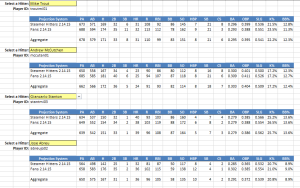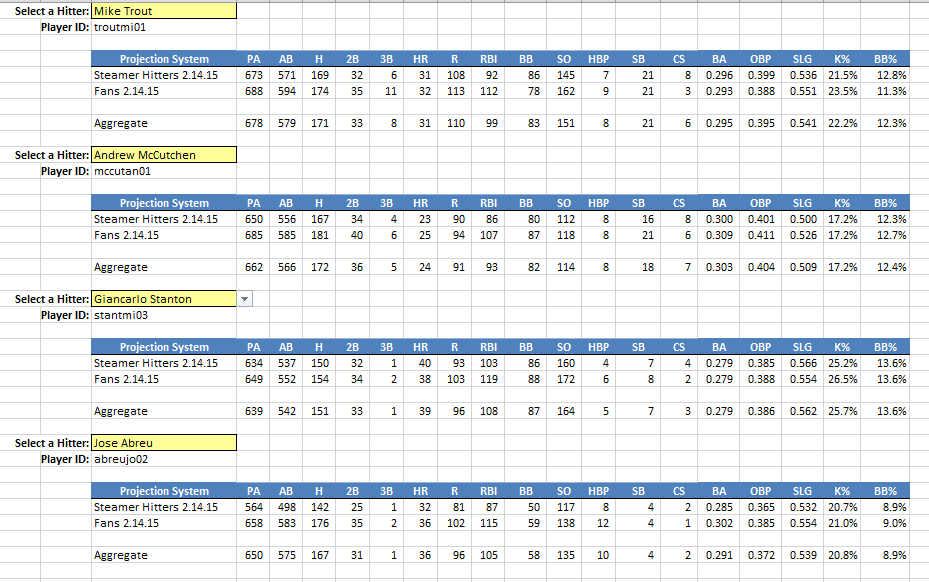 After over a year of working on this and getting feedback from a very helpful group of SFBB readers, the "Projection Aggregator" Excel file is finally ready!
The Projection Aggregator is an easy to use Excel spreadsheet that can combine (or average) up to three different projection sets to give you the best possible set of projections to use for the upcoming season. You can use just about any well known projection source you have at your disposal. Download your favorite projections, fill out some settings, and you're done.
No complicated formulas. No VLOOKUPs. Just download your projections, bring them in to the Aggregator, and you'll have better projections in minutes. Click here to find out more.