Welcome to Part II of our look into Baseball Press' "My Lineup" tool (read Part I here), an easy to use yet powerful tool that gives you batting order and lineup information for your specific fantasy players several hours before each game.  In the steps below we'll take a look at how easy it is to set up an account and configure your lineup.  You can expect to be registered and have your players identified in less than 15 minutes.
 1.  Create Account
Visit BaseballPress.com and click the "Create Account" link on the top right corner of the page.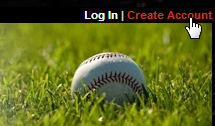 2.  Register
Create an ID / Nickname for your account and enter your e-mail address (you'll be sent an email to validate the address).  After you've filled everything out (including the "prove you're not a robot visual test"), click the "Create Account" button to proceed.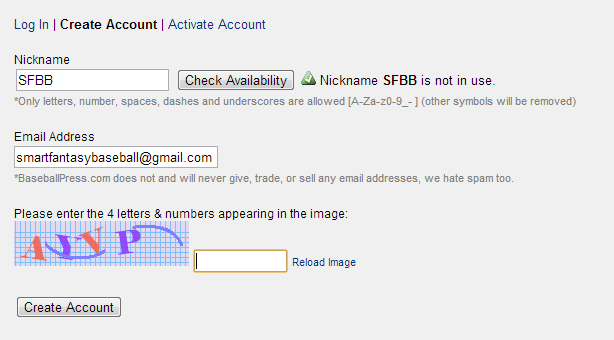 3.  Activate Your Account
You will immediately get an e-mail from Baseball Press asking you to click a link to activate your account.  After clicking the activation link you'll be taken right back to the Baseball Press website.

4.  Create Your Password
After being redirected to the website, you'll need to create a password.  Enter the password, rekey it to prove your typing accuracy, and then click the button to save. You will receive an onscreen notification that your password has been changed.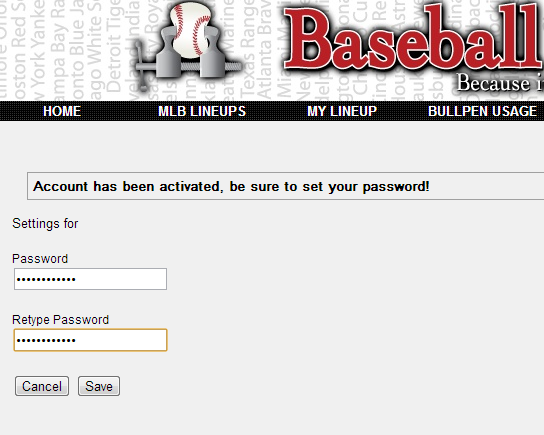 5.  Log In
At this point you have now fully created and activated your account and can log into the service.  Click the link to "Log In".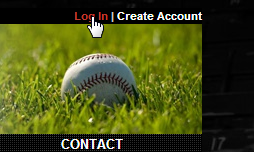 Enter your user ID and the password you just created.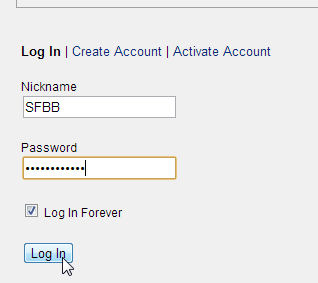 6.  Add Your Players
Once logged in, click on the "My Lineup" link.

Now to the fun part.  You'll see a blank "add player" field in which you can begin to type player names.  You can type first name or last name and the box will begin to filter the list of MLB players for those that match your typing.  This process can go very quickly once you get the hang of it.  You need not type the full name, just type the first few letters of the player name and you can quickly add your entire roster.  Aren't animated GIFs amazing?

7.  Save Lineup Frequently
It's recommended that you hit the "Save" button frequently because your lineup is not automatically saved.  You must manually do so by clicking the Save button.

If you make a mistake and would like to remove a player, simply click the trash can.

8.  Check Back Every Day
Once your lineup is entered, check the site daily to identify players that are not in the starting lineup.  The site is also helpful to see where in the lineup your players are hitting, opportunities or potential platoon problems (you see the handedness of the opposing pitcher), and possible weather issues.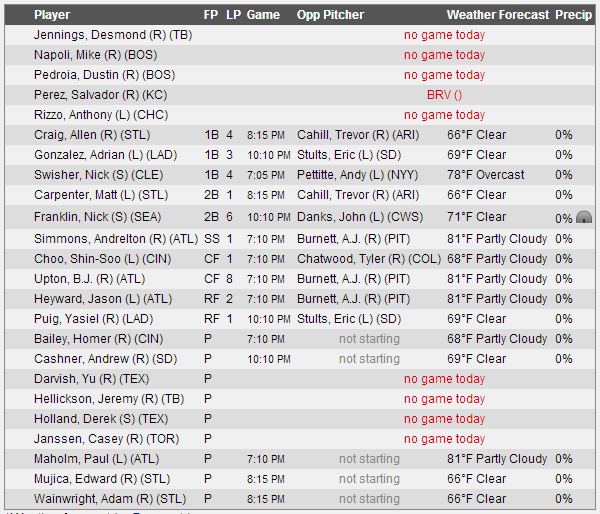 We Don't Need No Stinking Apps
As a frequent listener to the Baseball Press podcast, the hosts Reggie (follow Reggie on Twitter) and Nate (follow Nate on Twitter) have spoken about their decision to focus on building the "My Lineup" web page to be fully responsive to the device you're accessing the site on, meaning it's easy to use on your phone's browser, on a laptop, or a tablet.
Link to the Baseball Press Podcast in iTunes
The beauty of this tool is in its simplicity.  It's a web page offering timely and useful information.  There's really not a need for an app.
But You Can Still Set Up Your Device For Quick Access
The screen shots below show you how to add an icon to an Apple iOS device so you can quickly access your lineup at BaseballPress.com (apologies, I don't have an Android or Windows phone available but would guess similar functionality exists).
While accessing your "My Lineup" page, tap the "Send To" button (circled in red below).
Thank You
Thanks again to the folks at Baseball Press for creating this great tool and thank you for reading.  I encourage you to sign up and try out the tool.  I really believe it can be a deciding factor in where you place at the end of the season.
If you've used the "My Lineup" tool, please leave comments below and let everyone know what you think or if you have any other great fantasy tools you use.
Be smart.