It's been awhile. But, yes, I'm still alive! And if you're like me and itching to start thinking about and preparing for next season, you'll be excited to know the SFBB Player ID Map has been updated.
The update includes additions of many players that entered the major leagues during the 2016 season as well as players projected to be impactful for the upcoming 2017 season.
In addition, players' teams listed in the spreadsheet are updated for all transactions that occurred through December 6th. Finally, player positions have been updated to reflect games played during 2016. The position listed reflects the "most valuable position" played (if a player qualified at catcher and first base, he's listed as a catcher).
You can download the updated map here.
Or you can view a web version here.
A complete list of changes can be viewed here or on the "Change Log" tab of the spreadsheet.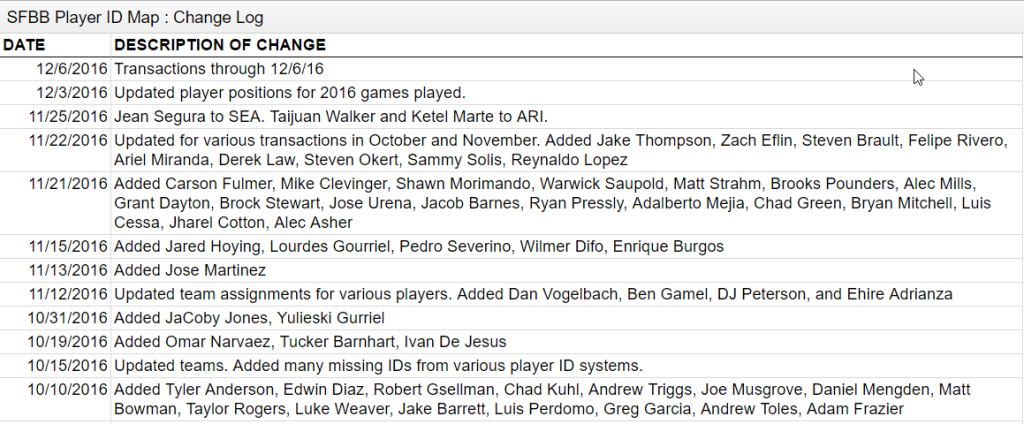 If you're new to the site, consider checking out these past posts that illustrate some interesting things you can do with player IDs.
Please let me know if I've missed anyone (you can use Twitter to do that). Stay smart.